---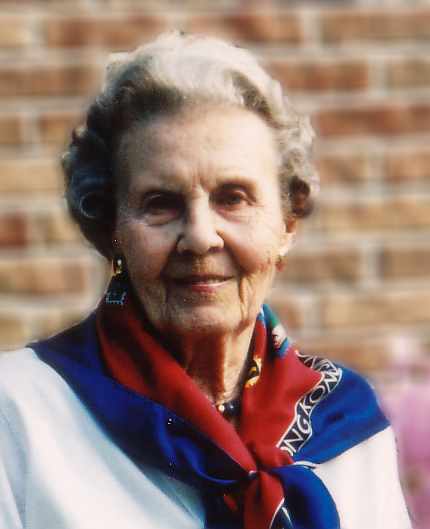 Lorli (as she used to be called) was born in 1917 in Wiener-Neustadt, a town south of Vienna from Albert Ritter von Kern and Anna Adolfine von Wilmowski (*). She lives and studies in Vienna, where she attends elementary and high school. Thereafter she attends a course in Radiology at the Allgemeinen Krankenhaus in Vienna. After two years of training, she works as a first job in Athens (Greece), where she lives until 1940, before reaching her parents in Merano, Northern Italy, not far from the Austrian border. After learning Italian she moves to Sicily, teaching German to the two sons of the Sicilian governor. During the war, she leaves Sicily to work further north, in Rome and Milan as a dentist's radiologist. She then starts traveling and spending time in Paris and again in southern Italy and Austria. In 1951 she eventually leaves Europe and reaches her sister Melitta in the US.
She meets her future husband (Jim Nelson) in Washington. In 1952 she moves to St Louis, where she marries on July 15, 1953 in Alton (Illinois). She divorces in 1966.
Along many years she travels with her sister Melitta, then on her own, to many countries in Asia, Africa, India, Europe, Balkans, Middle East, always describing her adventures in an annual diary, which she distributes among her relatives and friends. Among her stops there is often Merano, where her parents' tombs are located.
In the eighties/nineties (??) she leaves the big city and moves to Godfrey (IL) where in 2000 she builds a nice cottage in a sort of village for elderly people.
She dies in Godfrey in 2019 at the age of nearly 102, assisted by Pamela, a granddaughter of her sister Melitta.
(*) Lorli is related to a consistent number of persons in this site through the following bloodline:
Eleonore von Kern (Wiener-Neustadt 1917-2019) is the daughter of
Albert Ritter von Kern (Merano 1871-1948) and Anna Adolfine Helene von Wilmowski (Berlin 1882-1967) who is the daughter of
Adolf Karl Tilo von Wilmowski (1847-1891) and Emma Elvira Helene Gaddum (1859-1949) who is the daughter of
Gustav Adolf Gaddum (Trieste 1828-) and Emma Carolina Fesch (Trieste 1837-1916) who is the daughter of
Gustav Adolf Fesch (Lahr, Baden 1804-1853) and Clarissa Wessely (Trieste 1815-1894) who is the daughter of
Joseph Wessely (Valhov, Moravia 1781-1861) and Elena Vianello (Thessaloniki 1789-1874) who is the daughter of
Giovanni Niccolò Vianello (Venice 1730-1818) and Clara Pradel (1765-1843)