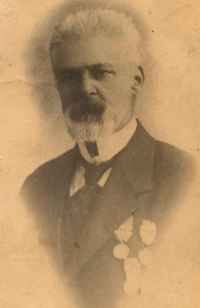 Born in Genova in Italy in 1848 from Francesco, detail tradesman and Carlotta Gattorno.
Still student in Medicine volunteers to Garibaldi's army as an active fighter in the 1866-1870 campaigns including the Roman one. He was a schoolmate of the future admiral Bettolo with whom he maintains tight friendship links.
At the age of 28 emigrates to Batoum (Russia). Together with his brother Antonio he promotes the regular supply of the Italian steamships in the levantine ports. Among the steamship companies the "Florio e Rubattino". He occupies the charge of king's consular agent.
He marries Rosa Neri, daughter of Pietro Neri (see topic) and Teresa Bartoli giving birth to eight children out of whom 7 daughters !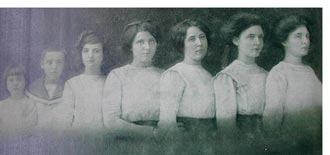 He moves then to Salonica as maritime shipping agent. Along many years he is the secreatary general of the Italian Consulate. In thos times, following a decree of the minister Grimaldi, he is granted an "honour mention" for having participated to the census of the Italians abroad in 1881
During the WW I he becomes the official spokesman of the commander of the 35th Italian Division in Macedonia in all ceremonies.
He dies in 1927 in Istanbul where he had moved in his final years to follow some of his daughters. One of them, Emilie, will marry in Salonica Alphonse Saridaki.