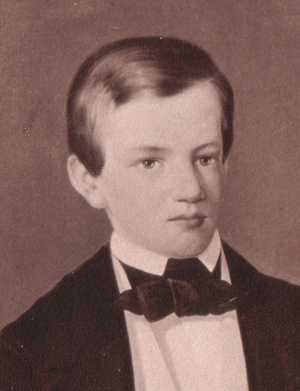 Emil Adolf Ernst "Milosch" Fesch was born in Trieste in 1861 from Emil Eduard and Adelheid "Malvina" Meticke. He studies in Trieste up to the gymnasium. As in the other non-Austrian provinces of the Empire, Trieste (Italian-speaking) has no university, so Milosch continues his studies in Berlin and Vienna. He graduates in Law.

He serves the obligatory military service as a one-year volunteer at the K.u.K. Infantry Regiment Erzherzog Albrecht, reaching the rank of lieutenant (in the Reserve).

He starts his political career in the Austrian State service as "practicant" for the triestino area. At the age of 25, in 1886 his title is "k. k. Statthaltereiconcipist" (sort of 1st class clerk ?) at the Lieutenancy of Trieste.

He lives in Trieste, then Voloska (in Istria, near Fiume) and Gorizia (northwest of Trieste).

In 1888, at the age of 27, he is in Vienna, at the Ministery of Culture, then vice-secretary in 1894, ministery secretary in 1898, then member of the board of the Ministery of Culture and Education.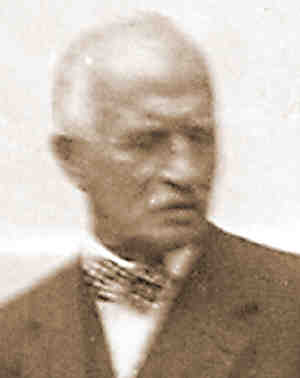 In his charge, he represents Austria in various international cultural events, in Venice and in Paris.

In 1900 he is chief of the Minister's cabinet and two years later he is promoted Member of the Council. The same year he marries Stephanie "Steffi" Mayer Edler von Gunsthof.
Steffi is of Jewish origin, so she moves to Switzerland when the nazi movement starts to grow in Austria.
In 1904, by of the Emperor Franz Joseph I, he becomes Milosch von Fesch.

Milosch dies in Vienna in 1939, at the age of 78 and one year after the Anschluss of his country to Hitler's Germany.