Michele was born in Torre del Greco, a town in the Gulf of Naples, in 1869. Torre del Greco is known for coral processing and production of cameos. Michele works in this field. In 1898/99 he marries Giulia Monaco, five years younger. Within four years they have the first three sons, Filomena (1899), Raffaele (1901) and Maria (1903).
Michele has (at least) one brother, Vincenzo and one or more sisters, whose names are unfortunately not known.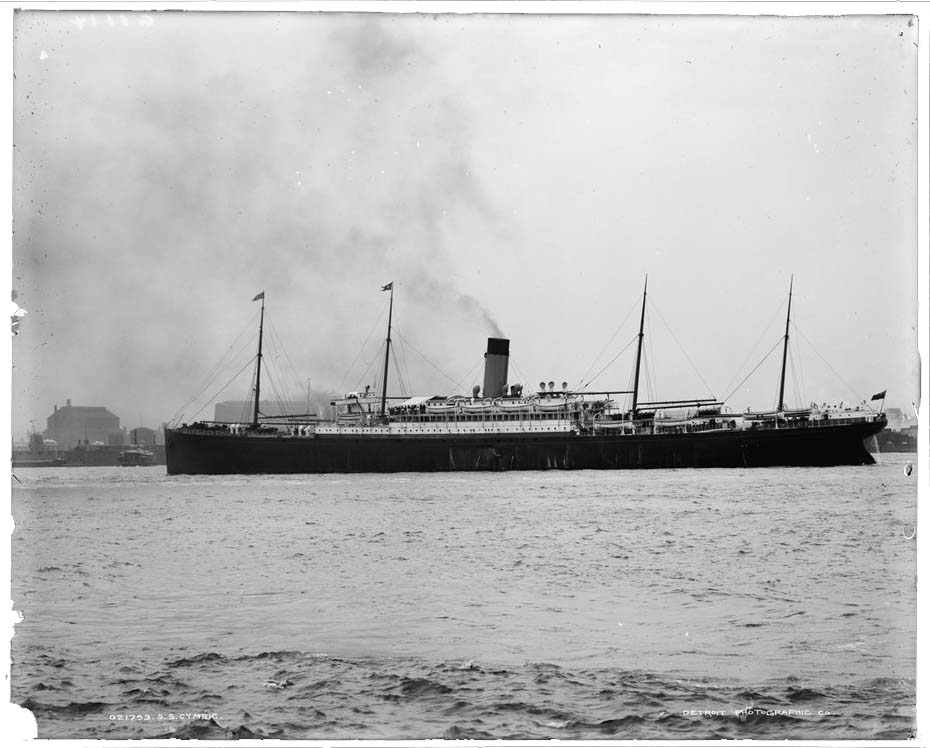 At the end of September 1904 he embarks with his whole family in Liverpool on the Cymric, with the Boston route. The Cymric is a steamship of the White Star Line (the same company to which the Titanic shall belong), originally used for the transport of passengers (first class only) and livestock. Obviously the combination is not very popular, and the stables are soon converted to passenger transport (third-class).
The ship will be sunk by a German U-Boot in 1916.
Michele establishes himself first in Somerville, a suburb of Boston with a business of importing cameos. Here Gennaro (1905) and Antonio (1907) were born He moves later to New York, where the sixth child, Alberto (1915), was born.
In 1920 he travels to Italy (perhaps for business?), as shown by the passenger list (March 4, 1920) of the steamer "Pesaro".
The following year, 1921, obtains the US naturalization.
At the 1925 census he declares himself as "retired" living with the whole family in block 3, district 25 of NYC.
Five years later, at the 1930 census, he lives with his wife Giulia and his sons Raffaele, Gennaro, Antonino and Alberto. Filomena and Maria presumably got married and live elsewhere.