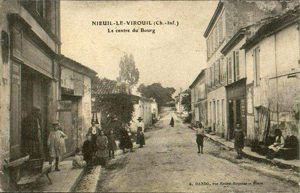 This is the sedentary and earthbound branch of the family. We had no difficulty in dating back their genealogy to 1699 in lack of previous records to continue the researches.
All generations since that date have been living on a very little territory located in Haute Saintonge (part of the Charente Maritime along the Gironda estuary) and particularly in three councils: Consac, St Dizant du Bois and Nieul le Virouil.
All Giraud have been there labourers, colons, daily workers, cultivators, according to the fortunes of every generation. Their brides were original of the same or very near villages, daughters of farmers themselves. None of them travelled more than 20 km to find his half ! They all had a lot of children, mainly boys, which let us think of a crowd of cousins to discover.
The first of the Giraud who dared to venture beyond his lands, or forced to, was Pierre Giraud, born in 1813 in Dizant du Bois, son of another Pierre Giraud and Marie Chauvet. He settled in Bordeaux as long timber carpenter, then innkeeper and ironmonger at the same time in Bouscat.
He was also the first of his line able to read and write (and sign).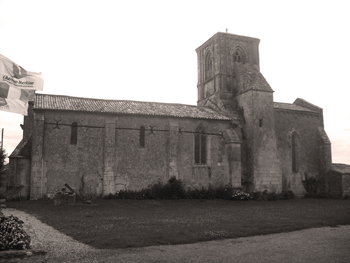 He marries in 1847 in Bordeaux Marie Agathe Camon, daughter of a tailor in this town, who dies some months after the marriage. In 1849, always in Bordeaux, gets married with Marie Morniche, also original of the same region of Haute Saintonge. She is the daughter of Joseph Mornichas or Mounichar, shoveller and original of St Flour in Puy de Dôme (we ignore why the orthography of the name has been modified but there are some notes thereabout on the margin of the official civil act, from the part of the administration).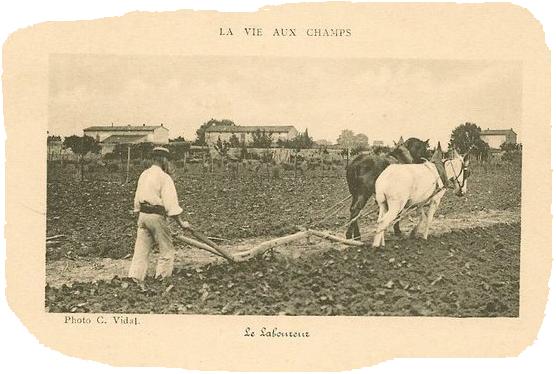 They will have three children: Marie, Henri-Pierre and Jean-Baptiste who will anchor to Bordeaux the following generations. The grandchildren of Henri-Pierre, Louis, will marry Jeanne Lapierre, granddaughter of Georges Lapierre (see topic) ) and granddaughter of Alphonse Saridaki (see topic).