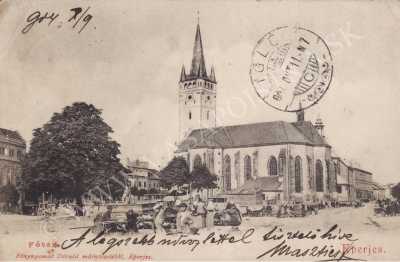 Jules Louis Conrad Dobrowolski was born in 1824 in Eperins or Eperius in Poland. This city, which appears on his death certificate, could be, without certainty, present-day Prešov, in Slovakia, also named Eperjes or Eperiis. Unfortunately, various inquiries carried out in the Catholic registers of this city have remained in vain.
He is the son of Joseph Dobrowolski and Fanni Schlesinger (the latter from Warsaw as indicated on their son's marriage certificate).
Joseph was an officer in the Polish army. He perished in 1822 during the famous battle of Peta, region of Epirus, in northwestern Greece. His name is engraved on the commemorative monument of this city.
It is still a mystery to solve, because if Joseph died in 1822, there is no chance that his son was born in 1824. On the other hand, how not to make a connection between the consonances of Eperins and Epirus? New fields of investigation are opening up to us.
In 1850, Conrad lives in Salonica and obtains French protection. He is both commercial agent, maritime contractor and maritime correspondent for the Fraissinet company in Marseille. He supports numerous petitions for the modernization and extension of the port.
In 1854 he married Clara Vianello. The couple settled in Monastir, Macedonia (current Bitola) between 1859 and 1862, and gave birth to three children. Then the family returns to Salonica where the other children will be born, ten in total, including three who died at a young age (Claire, Fanni and Félix). Others :
Joseph husband of Adèle Conomo,

George

Adolf

Adèle wife of Antoine Saridaki,

Ernest, husband of Caroline Vernazza

Pierre-Edmond, husband of Irena Katzameni and

Louis-Conrad, husband of Louise Leroy.
The family lives on a farm outside the city and Conrad travels on horseback. In 1869, he suffered a fall, but remained attached to his mount by a stirrup, he was dragged over a great distance and thus died accidentally.