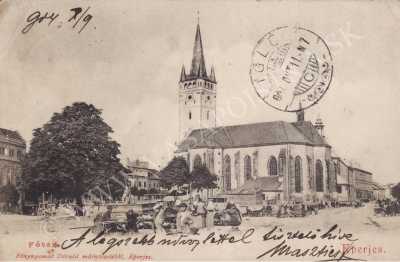 Jules Louis Conrad Dobrowolski was born in 1824 in Eperiens, Poland. This town, which name is so written in his death act, seem to be today's Prešov, Slovakia, also named Eperjes or Eperieis enven though various enquiries carried out in this town did not confirm the birth of Conrad.
He is the son of Joseph Dobrowolski and Fanny Schlesinger, coming from Varsavia (as it appears from their son's marriage act). Conrad settles down in Salonica around 1850. He certainly participates actively to the polish insurrection of 1848 and is forces do flee to the European Turkey where he gets the French protection. In Salonica he is at the same time a trade agent, maritime entrepreneur and shipping correspondent (Fraissinet of Marseille). He underwrites many petitions for the modernisation and the extension of the harbour.
In 1854 he marries Clara Vianello. The couple lives in Monastir (Bitola) between 1859 and 1862 giving birth to three children. Conrad travels many times to and from this town after going back to Salonica where the other children will be born. They give birth to ten children alltogether, three of them dead at early age (Claire, Fanni and Félix). The others :
Joseph who will marry Adèle Conomo,
Georges,
Adolphe,
Adèle who will marry Antoine Saridaki,
Ernest, married with Caroline Vernazza,
Pierre-Edmond, married with Irena Katzameni and
Louis-Conrad, married with Louise Leroy.
The family lives in a farm out of town and Conrad normally rides a horse. In 1869 he is victim of a bad fall having his leg stuck to a stirrup. He is drug for a long distance and dies by this accident.